Benefits of Omega-3's for stallions
Omega-3 fatty acids, primarily
EPA

(eicosapentaenoic acids) and

DHA

(docosahexaenoic acids) are widely marketed as helping with an array
of ailments, from improving coat quality, reducing allergic responses, and eliminating skin diseases to helping horses with joint disease. The use of omega-3 fatty acids is also widely advocated in breeding stock for various reasons.

"Studies have shown that stallions can benefit from omega-3 fatty acids, especially those used in breeding programs requiring the cooling and freezing of semen for subsequent artificial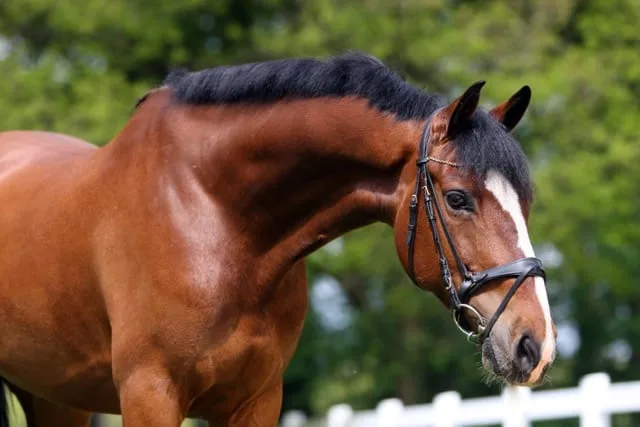 insemination," said Peter Huntington, B.V.Sc., M.A.C.V.Sc., director of nutrition for Kentucky Equine Research (Australia).
Increases the post-thaw progressive motility of equine spermatozoa
For example, Goedde* found that feeding a DHA-rich microalgae meal for 60 days, providing 15 g of DHA per day, improved sperm motility in fresh and cooled semen samples. Florida researchers** concurred, noting "omega-3 supplementation may be beneficial in increasing the post-thaw progressive motility of equine spermatozoa."
Schmid-Lausigk and Aurich*** reported that dietary supplementation with linseed oil and antioxidants decreased the natural decline in mobility and integrity of the fatty membrane surrounding individual sperm cells in cooled-stored semen.
"Although those results are all positive, KER research suggests that linseed oil is an inferior source of omega-3 fatty acids because it contains short-chain linolenic acid that must be metabolized by the horse to form the biologically active long-chain fatty acids EPA and DHA," explained Huntington.
Instead of a linseed oil-based supplement, Huntington recommends (fish oil based) omega-3 supplements rich in DHA and EPA that supports sperm motility and viability, and boosts cold shock resistance. Balanstri Omega-3 is high in EPA and DHA and antioxidants!
Sources stallions and the benefits of omega-3 fatty acids
*Goedde, L.D., K.M. Brennan, B.A. Ball, et al. 2015. Effects of feeding a yeast-based supplement containing selenized yeast, vitamin E, and a DHA-rich microalgae on sperm motion characteristics. Journal of Equine Veterinary Science 35(5):438.
**Adams, L.A., S.T. Grady, J. Seale, et al. Supplementing fatty acids to improve sperm characteristics.
***Lausigk, Y.S., and C. Aurich. 2014. Influences of a diet supplemented with linseed oil and antioxidants on quality of equine semen after cooling and cryopreservation during winter. Theriogenology. 81:966-973.
Source: Kentucky Equine Research Centre